Newspaper headlines: Boris Brexit speech and Oxfam backlash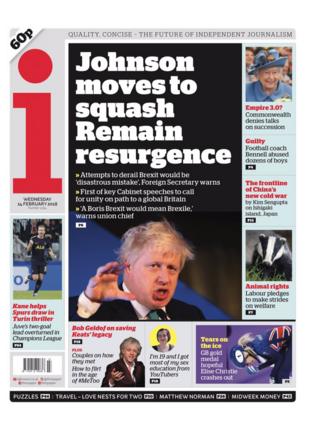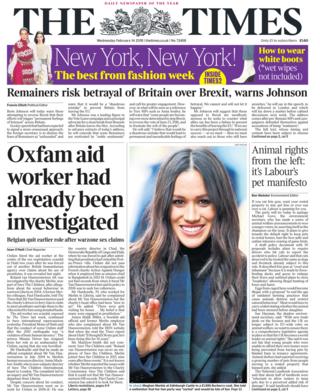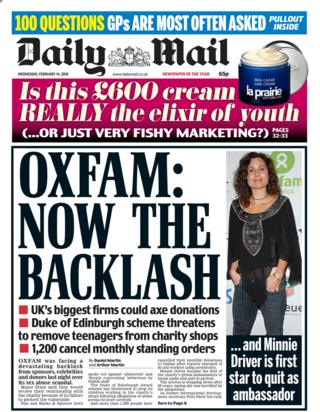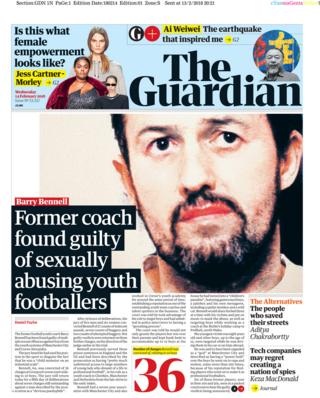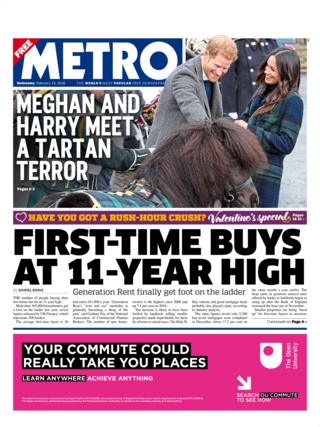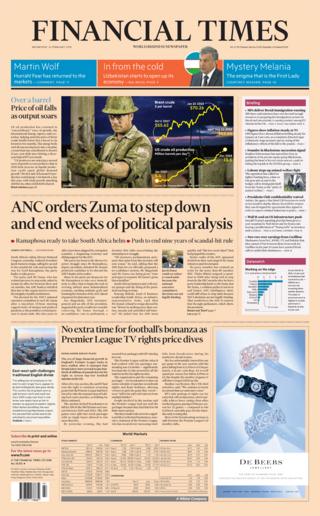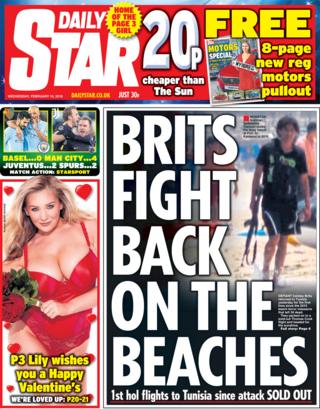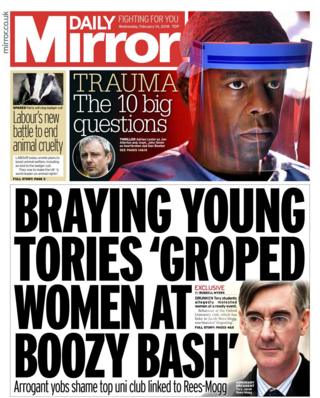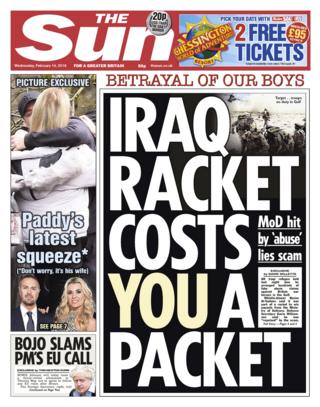 The front page of the Times claims the charity worker at the centre of the sexual misconduct scandal in Haiti was employed by Oxfam two years after he left another aid agency because of concerns about his behaviour.
It says Roland van Hauwermeiren was investigated by the charity, Merlin, after it was alleged that he used prostitutes in Liberia in 2004. Merlin later joined a separate charity, Save The Children, which says it doesn't have access to Merlin's records.
According to the Daily Mail, Oxfam is facing a "devastating backlash" over the scandal, as sponsors, celebrities and donors review their relationship with the charity. The paper's editorial says questions are also piling up for the watchdogs which "failed to bark" such as the Charity Commission and the Department for International Development.
Huffpost UK claims Oxfam is "scrambling to ensure safety in its high street shops" after admitting "thousands" of volunteers work alongside children without criminal records checks.
Get news from the BBC in your inbox, each weekday morning
The Daily Telegraph highlights a red line that Boris Johnson will draw in his Brexit speech today. It says the Foreign Secretary will warn it would be "intolerable" for laws to be imposed on the UK by Brussels after it leaves the EU.
The paper's editorial thinks the speech will offer Mr Johnson the chance to set a liberal tone for the next stage of Brexit, as he outlines "inspiring consequences of genuine political sovereignty".
A police mugshot of the former youth football coach, Barry Bennell, stares out from the front of the Guardian, following his conviction for multiple child sex offences.
It says six former professional players who were all abused by Bennell were in the packed courtroom to hear the guilty verdicts announced. The Daily Mirror says the paedophile was compared by prosecutors to the Child Catcher from Chitty Chitty Bang Bang.
With the headline 'Iraq racket costs you a packet', the Sun says an Iraqi refugee has blown the whistle on how he arranged hundreds of fake abuse claims against British soldiers serving in the Gulf.
The man describes a "claims factory" run from an office in Basra where false accusations would be made in a bid to win compensation from the Ministry of Defence. He goes on to blame the British legal system for the scam "for making it so easy".
The Defence Secretary, Gavin Williamson, has told the paper he is "repulsed" by the revelations.
Finally, if you think the romance of Valentine's Day is dead, NHS statistics suggest otherwise. The Daily Telegraph is one of several papers to report that conceptions this week will be 5% higher than rest of the year, meaning the NHS sees a "baby boom" nine months after Valentine's Day.
However, the paper suggests that such passions "may take their toll" as by the end of February "conceptions reach an annual low".